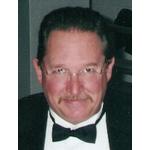 Thank you Barrow County voters.....
Conservative Retired National Accounts Coordinator
Fellow Conservatives,
I wanted to take this opportunity to thank all
of the voters here in Barrow County who
supported my "Back to Basics" 2014 campaign. It was both
an honor and a privilege to be a part of this
Primary Election season.
I will continue to be a positive voice for all of
our Barrow Education Community, now and
in the future.
God Bless,
DuWayne Anderson
Winder, Georgia
Latest Activity: May 23, 2014 at 5:55 PM

Blog has been viewed (1623) times.